The 1st inaugural Zen Kyokushin Australia Camp
The 1st inaugural Zen Kyokushin Australia Camp was hosted on the weekend November 15-17 by Shihan Bill Poly 6th Dan and his organisation Budo Kyokushin Karate Australia in Mt Evelyn, Melbourne, Australia.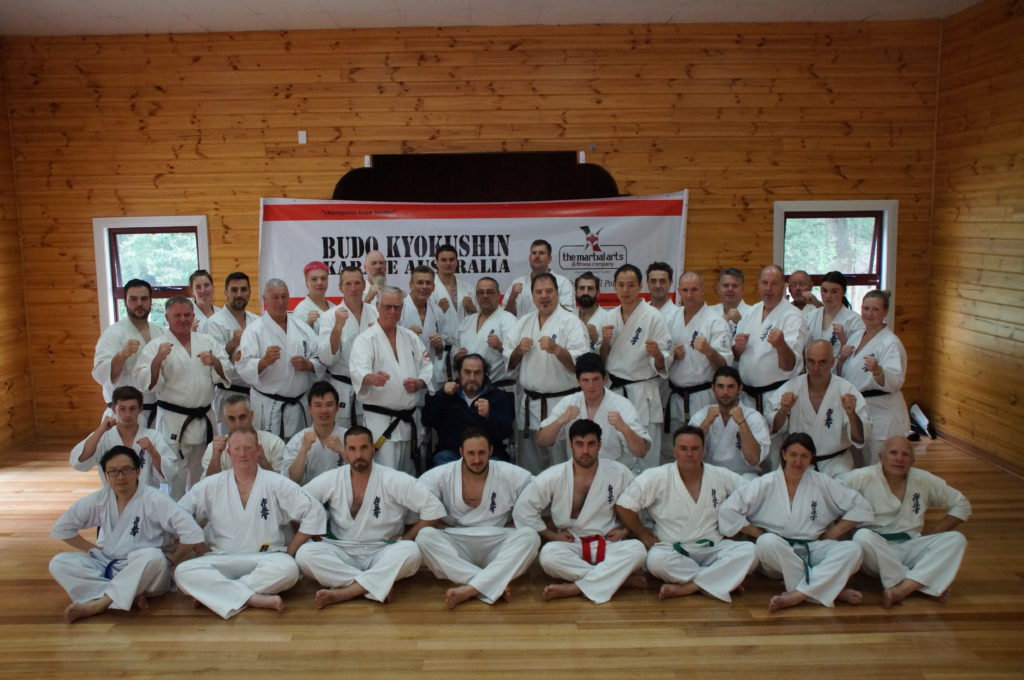 Shihan Bill brought together experienced Shihans and Senseis, but more so the presence of 9th Dan Hanshi Eddie Emin and special guest Shihan Takuma Kouketsu from Japan.
The Two day camp, covered various Techincal workshops across Goshin Jitsu, Kata, KUMITE and Bo Training. The students that attended were blessed to consume all the Shihans knowledge and expertise and left with various notes to take back and work on at there dojo.
Shihan Takuma was the guest instructor on Saturday and Sunday , he covered various tips on how he managed the 100 Man KUMITE and his methods in winning the 08,12,16 World Titles.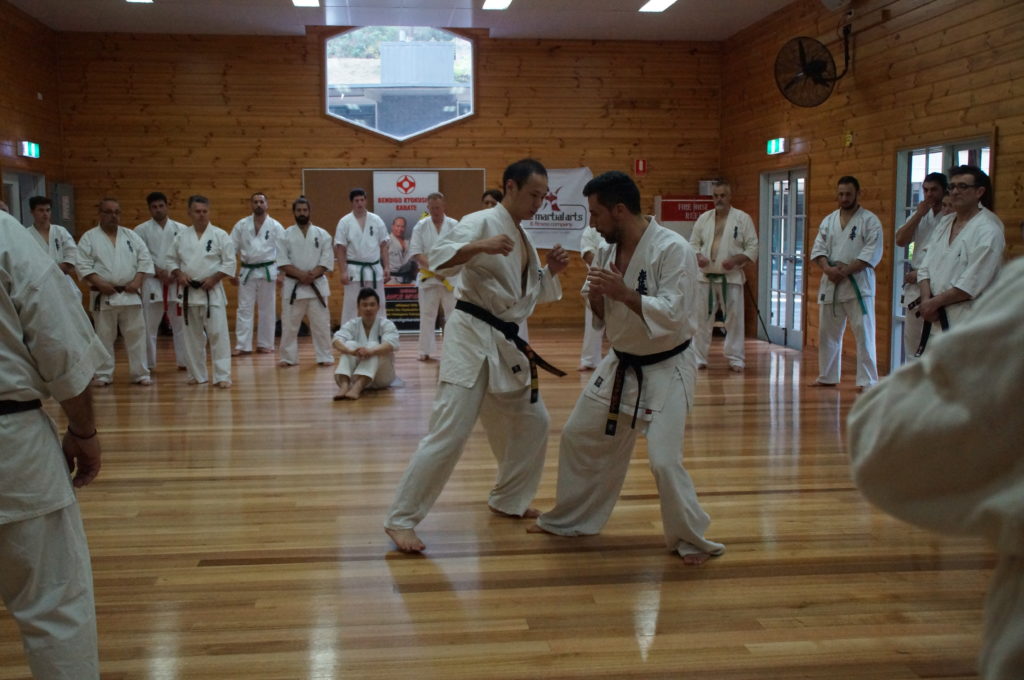 All students and Shihans loved Shihan Takuma knowledge and explanations with his good English, we were all appreciative if his efforts.
VIP Guests in attendance.
9th Dan Hanshi Eddie Emin
7th Dan Shihan Lance McInnes
6th Dan Shihan Jimmy Phillips
6th Dan Shihan Bill Poly ( Host)
5th Dan Shihan Wayne Murphy
5th Dan Shihan Trevor Frith
5th Dan Shihan Takuma Kouketsu
5th Dan Shihan Judd Reid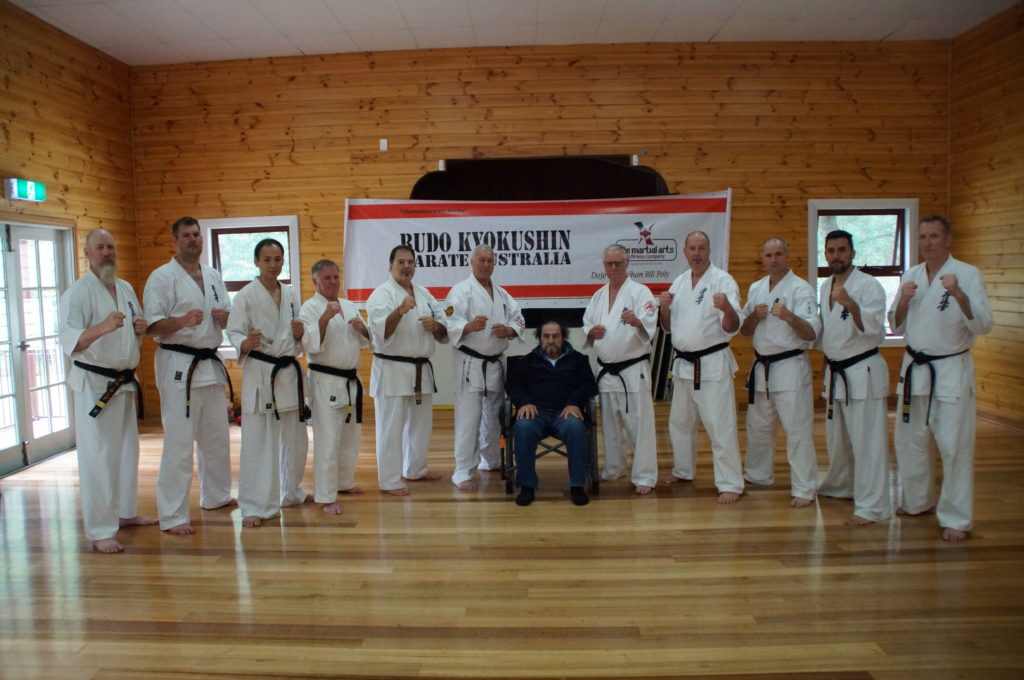 We look forward to the next camp in 2020.
It was a great way to bring all together and show case the talents of the Shihans. It was also an opportunity to have Hanshi Eddie Emin present and represent Soshi Hasegawa and the World Zen Kyokushin Organisation.
The next National camp will be hosted by Shihan Jim Phillips in Sydney 2020. We look forward to growing this event year by year.
Osu
Sensei Patrick Pinto
Secretary Budo Kyokushin Karate Australia
Shihan Bill Poly
President Budo Kyokushin Karate Australia